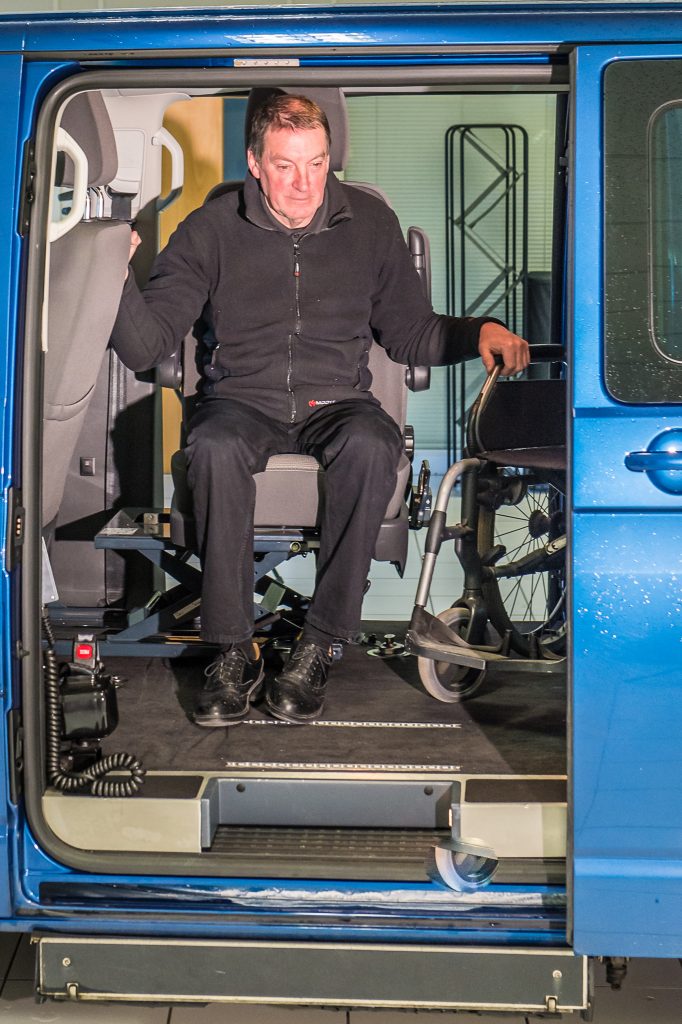 Efficient vehicular access is one of the most critical elements to independence for wheelchair users and a new seat system by popular assistance manufacturer Vapor Ricon has just made travel even easier.
The six way Power Transfer Seat will make the transfer from wheelchair to either driver or passenger seat convenient and easy, saving valuable time and ensuring safety at all times and enhancing independence for its users.
Easy to install, the seat base can be fitted in new vehicles or as a retro-fit product and, with its easy to operate fingertip controls, the seat can be pivoted in six different directions giving users a tailor made approach to alighting and disembarking vehicles.
"We are very proud to be able to offer this revolutionary product to customers so that they can enjoy the benefits and make travelling in domestic and commercial vehicles much easier and more comfortable," said Michael Dickinson sales manager Vapor Ricon Ltd. "It's simple intuitive fingertip control system brings a whole new dimension to travel for drivers and passengers alike."
The seat which pivots forwards, backwards, left, right and up and down is easily fitted to existing vehicle seats giving users the ability to keep their current vehicle with only a straightforward adaptation necessary.
The Power Transfer Seat comes with added benefit of a 1 year warranty and has a 228mm height adjustment as well as impressive weight capacities and forward and reverse travel dimensions so that drivers and passengers can travel in comfort.
"We work hard at Vapor Ricon to develop products which support the everyday needs of wheelchair user or those with limited mobility," said Michael. "This seat base is a complementary product to our extensive range of lifts, ramps, hoists and restraints to make travel comfortable, safe and independent wherever possible."
Vapor Ricon is proud to offer a wide range of domestic and commercial products to aid vehicular access for those with limited mobility.